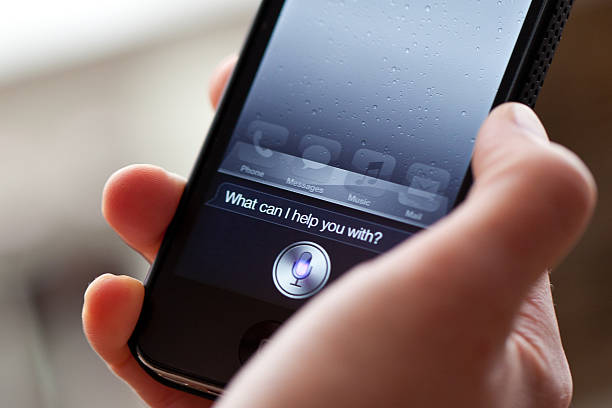 I lied to Siri.
On several occasions.
I wouldn't feel so bad if it was the Snarky Siri who would often take me out of my way to a destination. Or who made me feel foolish for asking her a question.
No, I fired her.
Now I have British Bobby, Siri. And he is amazing. Not only is he polite and accommodating, he has the coolest accent ever. I feel smarter just talking with him.
Here is the problem… I have somehow programmed my phone to keep notifications from me while I am driving. This is a public service, I might add. Driving hairpin curves at 60mph is not for sissies and not for someone who is trying to read a text. In that aspect, it is great.
But I can talk to my phone without looking at it and call someone. Sometimes it's the only time I have time to talk. So, the other day on my way home, when I stopped for gas, I tried calling my daughter. A picture of a car showed up with two tabs. One said, CANCEL. The other said, I'M NOT DRIVING.
I thought about it for a few seconds, and before I knew it, I pushed the I'M NOT DRIVING tab. Technically, I wasn't driving, but it is the first in several deceptions to British Bobby.
I feel terrible. I mean, he is so nice to me. He looks up words for me, does all my math, and gives me exact driving directions with a classy accent.
Also, I feel weird. I mean, I am lying to my phone.
Sure, I've had a lot of problems with my appliances. I hated my dishwasher and loved my refrigerator in Florida. I'm kind of afraid of Roger Rumba who joined us in North Carolina, and when it comes to computers and office equipment, let's just say I have to disguise myself with my trademark plastic glasses and big nose to get them to work.
Then I have to get someone to help.
But I have never lied to them. Not until this week.
Do you think British Bobby Siri will ever trust me again? I mean, if I say, Please remind me of an appointment with the doctor next Friday at 3PM. Do you think he might say, Are you sure you are going to the doctor? Maybe you're meeting some other phone, or going to the AT & T store Pauline?
That is the problem with deception. You have to keep it up.
Do me a favor will you? If Siri asks you if I'm honest please tell him or her yes, because they communicate while we are doing other things other than staring at our phone. And I wouldn't want British Bobby to hear of my deceit. (I just asked him for another word for deception and he aptly suggested deceit.)
Isn't he great!